Artificial Intelligence and Smart Construction
In the past, "artificial intelligence" conjured up visions of futuristic science fiction robots. Today, AI is the technology behind digital assistants like Amazon's Alexa. Consumers can enjoy the convenience of AI on their smartphones. Now, artificial intelligence is entering various industries with promises of lucrative commercial applications. An industry benefiting greatly from AI is the construction industry. Using artificial intelligence in construction sector helps construction companies be more productive. AI also improves the quality and safety of those projects.
McKinsey predicts that AI in the construction sector will be modest at first. In their report, the research company notes that a monumental shift is coming in the near future.
"Stakeholders across the project lifecycle, including contractors, operators, owners, and service providers, can no longer afford to conceive of AI as technology that's pertinent only to other industries," – McKinsey
Construction companies must modernize operations to solve the problems facing the industry today. Problems include low profitability rate, schedule delays, cost overruns, and safety issues.
Digitization is the future of the construction industry. Companies that quickly move to upgrade their technologies will gain a distinct advantage. With artificial intelligence, the construction sector can tackle current issues and avoid past mistakes.
There are many ways AI can help the construction industry flourish.
SEE ALSO: Digital Construction Technology Will Transform Your Business
1. Eliminate tedious tasks by integrating AI into your project management workflow
Tedious and time-consuming tasks plague the construction process. A project manager needs to organize the project, assign work, and keep track of employees. Often these tasks are completed manually resulting in wasted time and resources. Artificial intelligence can efficiently handle all these mundane tasks with few or zero errors. Another application of AI is automating task delegation. With data on employees, an AI system can automatically assign tasks based on experience, skills, and availability. This simplifies the process and allows employees to focus on productivity.
SEE ALSO: D.R. Horton saves $50 million per year in operations costs with their construction scheduling software.
2. Optimize project design phase with AI-powered insights
Currently, construction design is rather outdated and slow to take advantage of modern technology. Consequently, it's slowing down the building process. With ai in building design, you and your contractors can glean insights from building data, material data, and the data they collect from the environment, for example, to identify the best way to design and develop a project.
3. Capture and analyze job site data
You can use ai construction equipment to autonomously capture 3D scans of your construction sites. You can then feed that data into a deep neural network that classifies the progress of the various aspects of your project. This allows your management team to handle small issues before they become major problems.
In the future, algorithms will use "reinforcement learning," an AI technique that lets algorithms learn based on trial and error, to assess endless combinations and alternatives based on similar projects.
4. Geospatial AI and Drones for land survey and mapping
Geospatial Information Systems (GIS), Drones, and Geospatial AI (GeoAI) significantly reduce the time it usually takes to gather accurate survey maps and aerial images of a job site. Drones can be used for tracking the project updates and tracking issues at a job site. This offers richer insights for improving decision-making and keeping projects on track.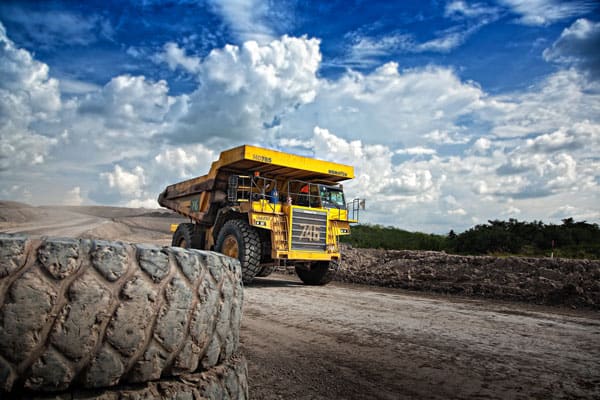 5. Increase Productivity with AI-Driven Vehicles
Some companies are beginning to offer self-driving construction machinery that can perform repetitive tasks, such as welding, bricklaying, pouring concrete, and demolition, more efficiently than people. For instance, autonomous or semi-autonomous bulldozers are being used to do excavation and prep work. These bulldozers can prepare a job site to your exact specifications with the help of a human programmer. Not only does this free up your employees, who can concentrate on the actual construction work, it also enables you to complete the project more quickly.
6. Speed project delivery with offsite construction
Increasingly, construction is relying on offsite factories staffed by autonomous robots that piece together parts of a building, which are then assembled by employees at the construction site. Autonomous machines in an assembly line can complete structures, such as walls, more efficiently than your employees. Since the autonomous machines are doing this work, your employees can complete more high-value tasks, such as plumbing and installing the HVAC and electrical systems.
7. Improve workplace safety
Every construction project has some risk. And the larger the project, the bigger the risk, in part because multiple subcontractors in different trades are working side-by-side on a job site. If you're a general contractor, you can use AI and machine learning tools to monitor and prioritize risk on your job site. By using artificial intelligence in construction safety, you can rate subcontractors based on a risk score and assign priority to certain issues so your project manager can work closely with high-risk teams to mitigate any problems.
Additionally, the Internet of Things (IoT) is automating job sites to make them safer. Wearable sensors can identify the location of your workers and provide alerts if one of them slips and falls, for instance.
8. Automate site activity monitoring
By automating your activity monitoring, your business will be able to make smarter decisions based on hard data. With AI, you can capture, track, and classify anything that goes in and out of the job site whether they be vehicles, equipment, or people.
Tracking what happens on your job site means you can gather additional insights. For example, you can use this data to provide alerts and notifications to trigger rapid responses. This is crucial to preventing safety hazards, monitoring cost and materials, and ensuring employee productivity. Data collected from the job site can be accessed by stakeholders for the real-time updates. Construction companies can use drones for data collection.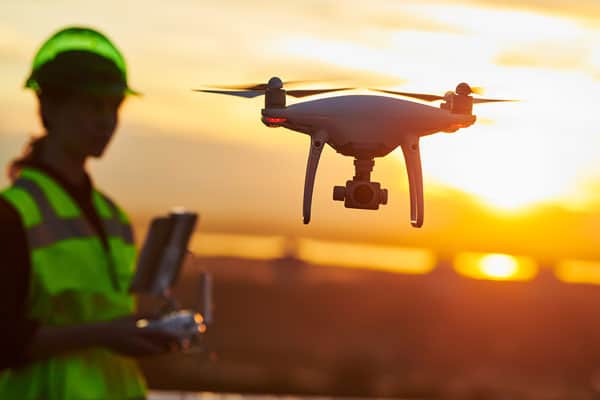 9. Make sense of big data with machine learning and data analytics
Machine learning systems learn from the endless amount of data they are exposed to every day. As such, every job site becomes a potential data source. As time goes on and more data becomes available, machine learning makes the data analytics systems "smarter." With the help of AI and machine learning, you can analyze the data generated from images captured via drones, mobile devices, and security sensors, for example, to glean insights that will help your company operate more efficiently.
Adopting Smart Construction Solutions
AI in construction is increasing throughout the industry as part of a larger shift toward smart construction technology. In fact, McKinsey called artificial intelligence "construction technology's next frontier," and predicted that it will play a more significant role in digital technology in construction. That means if you want to succeed in the sector, you have to quickly come to terms with how artificial intelligence in construction will affect the industry and your company.
Invonto has years of experience building custom construction software solutions. We partner with innovative companies for R&D and developing prototypes for AI and other emerging technologies. Contact us today if you are interested in learning more about our services or want to schedule a free consultation.