Digital adoption is a massive opportunity for companies who leverage the right technologies. Within ten years, full-scale digitization will deliver $1200 billion cost savings in Design, Engineering & Construction.
Oracle Aconex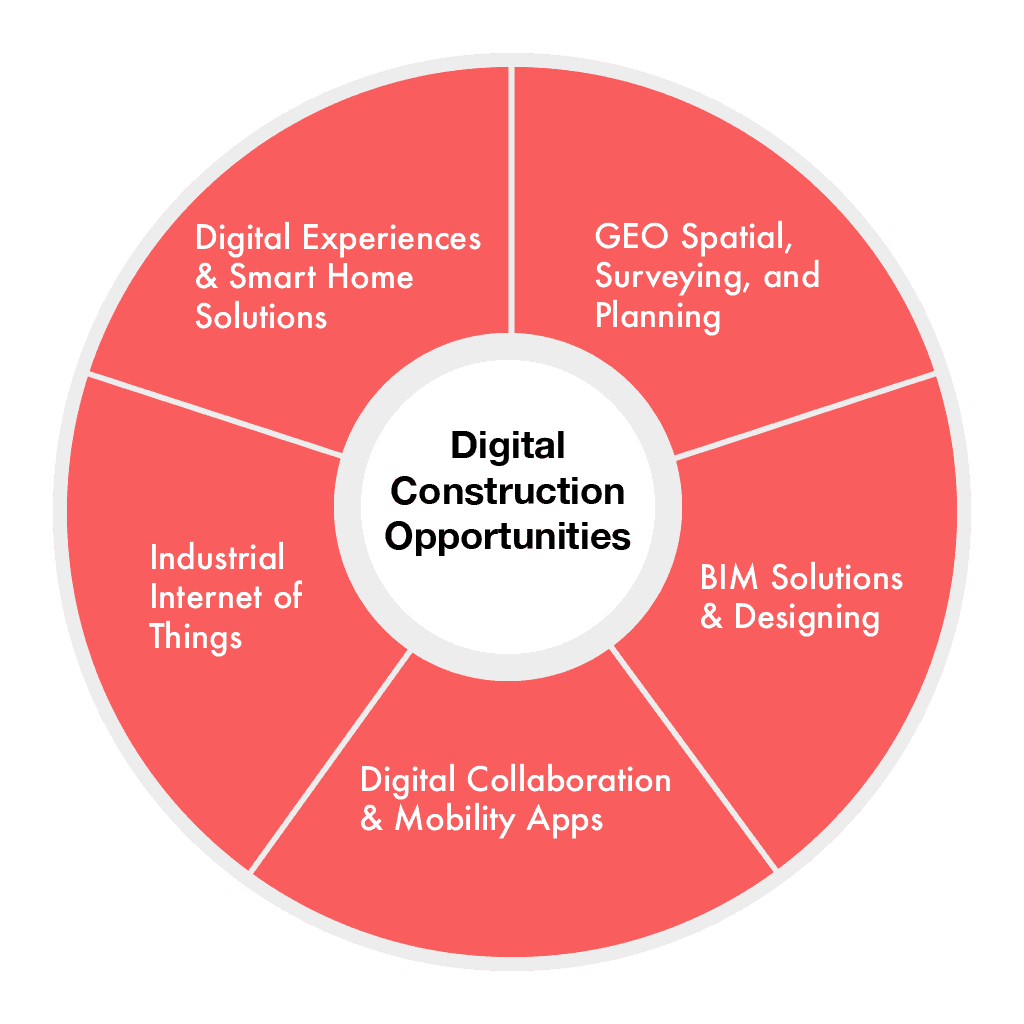 DIGITAL CONSTRUCTION
Adopting New Technology Will Boost Industry Performance
Studies prove digital construction initiatives will lead to increased growth. Investing in construction technology will deliver a seamless experience across critical operations. There are many types of construction technology examples to consider. Field service applications can improve team communication. Customer portals can transform the buyer's journey. Augmented reality delivers a fresh marketing experience. Drones can improve site scanning and inspections. 3D and 4D printing tools can transform the construction process. Robotics and AI can automate time-consuming processes. Digital construction can take many forms. Each solution can streamline the way you work and challenge the status quo.
Digital adoption is a massive opportunity for companies who leverage the right technologies.
Industry Solutions
Stay Competitive With Our Custom Digital Construction Solutions
Want to learn more about digital solutions for future-proofing your construction business?
About Invonto
We Empower Visionary Leaders in the Evolving World of Technology
Invonto is a digital solutions company based in New Jersey. Founded in 2008, Invonto has grown into becoming a digital transformation partner for some of America's most innovative enterprises including D.R. Horton, Transamerica, Sealed Air, Comcast, Sharp, and Epicor.
PROSPER WITH INVONTO
Businesses within your industry have already experienced success through our digital solutions. Are you next?




Ready to get started?
Let's talk about what is next for your business
Your digital transformation journey starts with a free consultation with one of our experts.
error:
This content is the intellectual property of Invonto, LLC. Please do not plagiarize.