About Gotham Mini Storage
Gotham mini storage is a self storage provider. Located in a former DHL building near Hudson yards in New York City, Gotham Mini Storage offers a variety of storage units for personal and business storage and space for special events.
Challenge
Gotham Mini Storage was founded in Manhattan, New York City; one of the competitive markets to establish a new self storage business. The main challenge was to develop a strong brand and quickly attract new business to become a profitable business.
Brand Development | Business Growth | Customer Experience
Solution
Helping Gotham Mini Storage with its digital strategy, website, and brand building was a unique experience. We first had to research New York City self-storage market to understand competition as well as customer needs. Our team created brand strategy and website design based on our market research. We developed a mobile-friendly and search engine optimized website. We created digital outreach campaigns that carried same branding guidelines and established Gotham Mini Storage as a premium, safer, and affordable self-storage provider for personal, business, and student storage needs.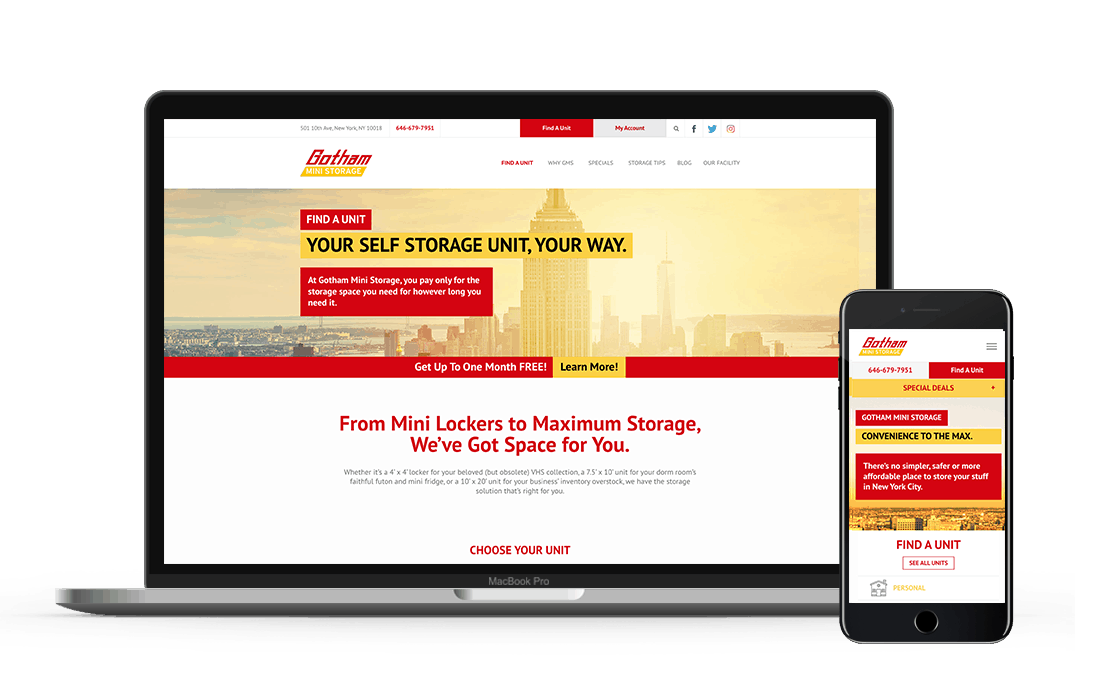 Results
New website and brand building efforts provided Gotham Mini Storage recognition and customer reach it required to set its footing in the highly competitive New York City market. Mobile-friendly and responsive website helped business provide intuitive user experience to the customers. In a short span, Gotham Mini Storage gained a steady flow of new customers to become a profitable venture.
60%
Occupancy in 5 months
READY TO GET STARTED?
Digital Solutions For Future-Proofing Your Business
With Invonto as your digital transformation partner, you can stay ahead of the competition and transform your business today for lasting success in the future.
error:
This content is the intellectual property of Invonto, LLC. Please do not plagiarize.