What is LiDAR Technology?
LiDAR stands for 'Light Detection and Ranging'. It is a well known technology going back to the 1960s. It was known in the geospatial industry as a revolutionary tool for scanning and surveying. LiDAR enables detection of objects and builds 3D maps of surroundings in near real-time, allowing the user to see objects as they are. LiDAR uses a series of lasers to scan and map out environments. LiDAR has been used on self-driving cars to detect objects and pedestrians. The same technology has also been used in robot vacuums.
While LiDAR is designed for large-scale areas,  it also works on a smaller scale. By sending hundreds of thousands of light pulses every second, LiDAR scanners can determine distances and object sizes with relative accuracy. The scanned data is then used to construct 3D models which have a variety of uses, primarily construction and engineering projects.
In recent years, the technology has gotten smaller and less expensive to produce. As a result, LiDAR has become a more viable technology within mobile devices. Apple promises to take the tech even further in its iPhone 12 Pro and iPad Pro 2020.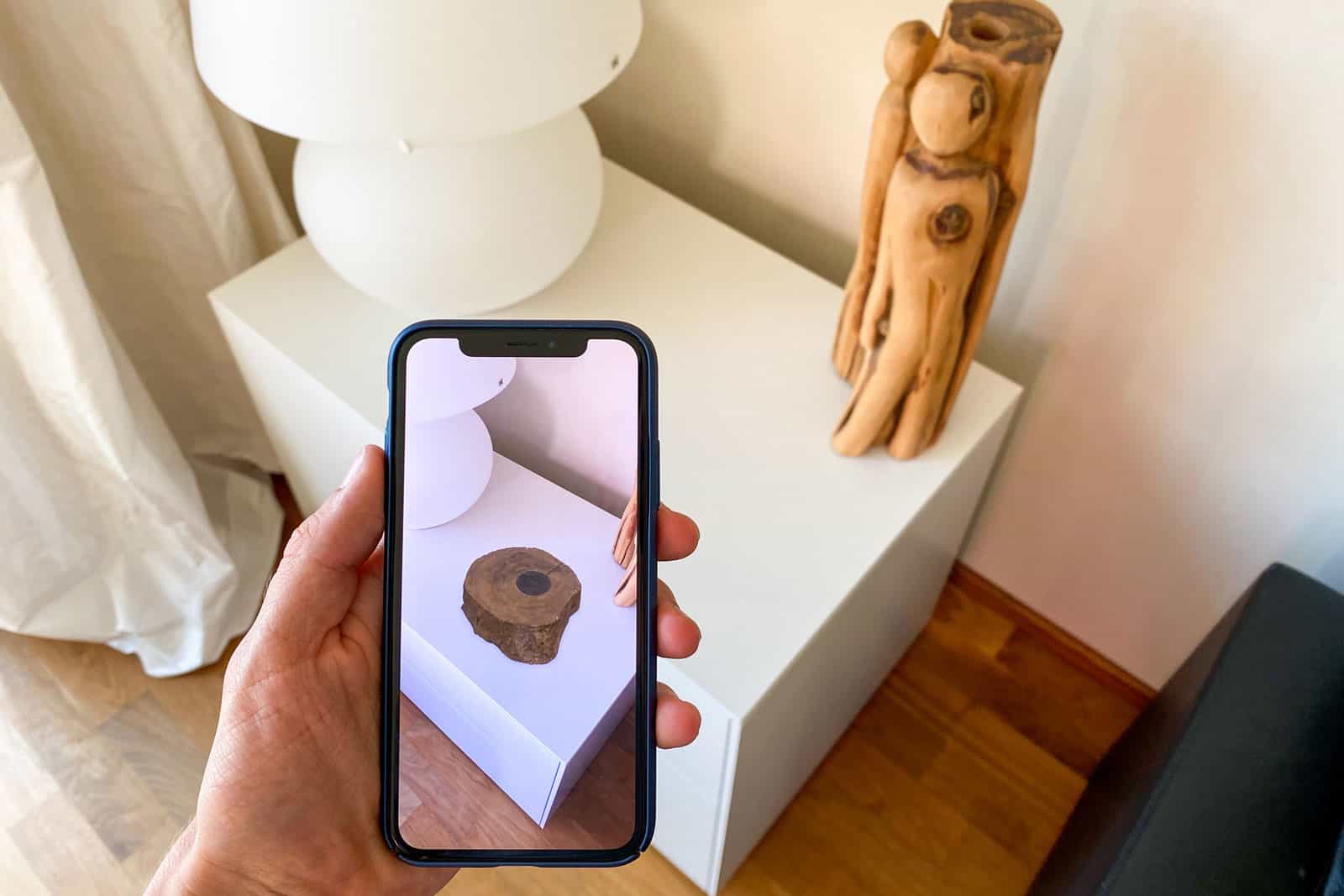 How is LiDAR used on the iPhone?
Apple's LiDAR scanner will compile its data together with the phone's camera and motion sensor data. This data paired with computer vision algorithms will enable far more detailed understanding of an environment. The LiDAR scanner in the iPhone 12 Pro (and iPad Pro) has an effective range of around 16 feet. Better range and more scanning potential means LiDAR is better at detecting an object in front or behind of other objects.
The primary purpose of LiDAR in the iPhone is to improve augmented reality (AR) implementation, scan and measure spaces, and enhance photography related applications. It will give apps more useful and accurate information about their surroundings, for smoother, more reliable AR. The greater scanning potential means virtual objects are more realistically superimposed over a real environment, and the ability to digitally measure objects more accurately. The 3D scanning capability allows taking photos of the interior and exterior spaces, turning them into objects, and creating a visual walkthrough. Essentially, LiDAR on iPhone 12 has the potential of transforming AR and photogrammetry.
Augmented Reality with Apple
Apple's new LiDAR feature is great news for ARKit. Apple continues to invest in improving their augmented reality capabilities and, as a result, continues to support augmented reality applications. On the iPhone 12 Pro and iPhone 12 Pro Max, the LiDAR sensor will enhance Apple's ARKit, as well as photo and video capture.
In practice, this means that AR app developers can use LiDAR to enable more accurate object and room scanning. This will improve augmented reality shopping apps, home design tools, real estate walkthroughs, and augmented reality games.
Why should businesses get excited about LiDAR?
This all sounds fantastic, but you may be wondering what this means for your business. After all, scanning 3D space without specific depth-mapping LiDAR or time-of-flight sensors is possible, right? This is true, however, LiDAR still offers a faster and more accurate upgrade.
The arrival of LiDAR on the iPhone is going to dramatically increase the amount of augmented reality and photography applications that use this technology making it a game-changer for mobile devices. A technology that is more commonly associated with larger and more expensive hardware is now cost-effective and available in the palm of your hand.
While businesses like Snapchat are already demonstrating how LiDAR will improve its popular AR Lenses, we are far more excited about the ways LiDAR can be used within business applications. Construction, interior design, and architectural applications can take advantage of the depth-sensing and image capturing will lead to more accurate 3D-mapping and 3D objects.
Apple's LiDAR can also be applicable to other industries including design, healthcare, real estate, travel, retail, manufacturing, and more.
Looking Beyond The iPhone 12
The iPhone 12 Pro is only the latest announcement from Apple. With LiDAR debuting earlier this year on the iPad Pro, Apple appears to be stretching this technology to other product offerings. Most notably is Apple's highly anticipated AR headset offering where LiDAR can shine brightly. As Invonto continues to develop augmented realityand virtual reality applications for businesses, our app developers will continue to follow announcements and R&D with the latest ARKit features.