Sustainability in business is becoming more important for every company in every industry. A corporate sustainability strategy helps businesses thrive by focusing on initiatives that have a positive impact on the environment, society, and the economy.
By prioritizing sustainability initiatives, organizations are able to achieve greater levels of success for their customers, employees, and other stakeholders.
To build a sustainable business, companies must adopt digital technologies that can optimize business processes. Here are four digital solutions and sustainability examples to help you meet your goals:
Enterprise Cloud Applications
Digitizing your workflows with enterprise cloud applications can make business operations more efficient and lower energy consumption. Additionally, cloud computing offers businesses on-demand access to resources and services such as servers, storage, databases, analytics, and software. Cloud computing will not only bring financial and technological benefits but will also have a positive impact on the environment.
One of our clients, Sealed Air, a leading packaging solutions provider in the USA has goals for improving sustainability throughout its operations. Sealed Air is achieving this by automating their business processes with enterprise cloud applications and moving their server infrastructure from data centers to the cloud. These sustainability initiatives are helping Sealed Air become more environmentally-conscious by reducing packaging waste and optimizing supply-chain, which decreases their carbon footprint. Reducing your company's reliance on paper is one of the simplest sustainability examples in business.
SEE ALSO: Invonto helps Sealed Air transform packaging design processes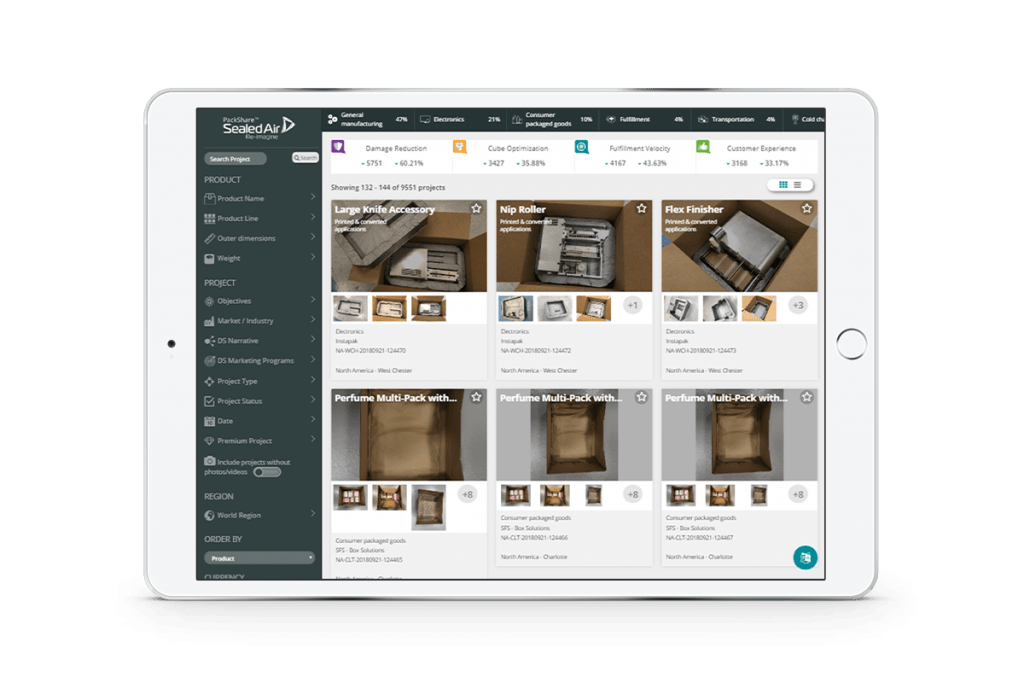 Mobile Apps
Mobile apps can also help companies meet their sustainability goals. They do this, in part, by addressing sustainable sourcing, paperless office initiatives, fleet management, and smart site design.
Wilco Contractors in Edmonton, Alberta, Canada strives to protect the environment in each of its projects. The company incorporates its sustainability initiative into every business function from purchasing equipment and products to the care, use, and storage of its products and equipment
SEE ALSO: Drones In Construction Can Improve Your Commercial Projects
In the past, the company used a paper-based scheduled maintenance tracking system to keep up with the maintenance requirements of its fleet. As a result, there was no way for management to see this information in real time, or even in a timely manner.
Now, Wilco is able to track its equipment and vehicles using the mobile app. Paper-based documents are captured scanned and uploaded via mobile devices to Wilco's system. And management can access the necessary information at any time and from any device. With an enterprise mobility solution, Wilco can continue to scale the business while reducing the production of paper waste across all operations.
Artificial Intelligence (AI)
Artificial intelligence applications can help support sustainable initiatives, in part, by managing greenhouse gas emissions. The average car generates about six tons of carbon dioxide annually. However, AI can provide substantial greenhouse gas reductions for urban transportation by helping drivers find the shortest routes to their destinations as well as enabling autonomous ride-sharing services. In fact, Google is actively exploring this idea through its driverless car service, Waymo. With a combination of LiDAR, Radar, high-resolution cameras, and artificial intelligence, Google is creating the next generation of automobiles.
While Google's focus is on the consumer market, this same concept can be applied to enterprises with large fleets. Autonomous vehicles supported by artificial intelligence can reduce carbon emissions, reduce mileage, and reduce gas consumption. In addition to reducing energy consumption, artificial intelligence can also capture truck data to effectively predict and prevent vehicle breakdowns. Through artificial intelligence and IoT sensors, a company can monitor vehicle performance and schedule maintenance to avoid costly repairs that can cripple business efficiency.
In another application, cosmetics giant Lush uses artificial intelligence to reduce waste by getting rid of packaging and signage altogether. Recently, the company set up its bath bomb pop-up at the SXSW event in Austin, Texas to display its 54 new bath bomb creations without using even one sign.
Rather, people were able to download the Lush Labs app, which uses AI and machine learning to determine what each bath bomb is, with just a quick snapshot of the item.
Customers were able to scan products with their phones to see all the information they'd need before deciding to buy the items, including ingredients and prices. They could even view videos of what the bath bomb looked like submerged in water.
Internet of Things
The Internet of Things (IoT), intelligent automation, and machine learning technologies play important roles in smart homes, smart factories, smart buildings, and smart cities. IoT can help companies improve energy efficiency and lower their IT costs.
The power tool maker, Stanley Black & Decker Inc. is committed to becoming "Ecosmart" across its global operations, in part by operating more efficiently.
The company implemented an IoT solution that increases visibility and decreases complexity in its Reynosa, Mexico manufacturing plant. The factory is powered by Cisco's wireless network and Aeroscout Industrial's enterprise visibility systems.
The company deployed a real-time location system in the form of Wi-Fi radio-frequency identification tags attached to nearly every material, to make it easy to track that material.
This gives floor managers visibility at every step of the production process, so they can slow down or speed up processes and see how quickly employees are finishing their tasks. Boosting the efficiency of its production lines helps Stanley Black & Decker meet its sustainability goals by improving operations and saving energy.
SEE ALSO: Save Big By Going Green With Information Technology
Businesses Should Invest More In Sustainability Initiatives
From saving energy to reducing paper waste, these examples of sustainability in business prove how important digital technologies are for companies. They can help companies become more competitive, meet their sustainability goals – and maybe even save the planet. If you have examples of corporate sustainability initiatives, we would love to hear about them.
Invonto has played a crucial role in providing future-minded enterprises with the means of achieving their sustainability goals. Our software development services help businesses become sustainable by eliminating paper, reducing material waste, and increasing operational efficiencies. Contact us today to discuss how you can include business sustainability in your digital transformation strategy.