COVID-19 Is Impacting Business Growth
The coronavirus (COVID-19) has created much uncertainty in our professional and personal lives. To limit the spread of the virus, the government is setting travel restrictions. Most businesses are operating virtually. Consumers are urged not to venture outdoors unless absolutely necessary. This is creating many challenges for businesses that are looking to sustain and  grow. Businesses that were considering or in the process of digital transformation have to rethink their strategies to make customer experiences their top priority.
Top 3 Negative Impacts Of COVID-19 Pandemic (IDC)
Inability to visit customers

Major declines in sales performance

Inability to continue production
It is highly likely that your business has been affected by the coronavirus outbreak. While the immediate future may seem bleak, there are many opportunities to help your business retain and even gain customers. Keeping your customers at the center of your business strategy is more important now than ever. Businesses that show their customers that they truly care have a better chance of retaining customers and gaining new business.
Why Businesses Need To Start Thinking Digital First
This unprecedented crisis has led many businesses to reconsider how they engage with consumers. Without the in-store experience, businesses must move their products and services online or expand upon their current online offerings. Outside of our immediate crisis, a digital-first approach can benefit businesses in many ways.
Scaling Products & Services
Providing digital services enables you to reach customers from anywhere. You can serve an enormous amount of customers quickly and efficiently. This is incredibly important now that most offices, showrooms, and storefronts are shut down.
Meetings Consumers Where They Live
Your customers already spend time online. Now that they are forced to stay at home, they will be spending even more time on their smartphones and laptops. This is the perfect opportunity for businesses to offer high-value digital experiences to their consumers.
Future-Proofing Your Business
There are many businesses that have already built digital experiences for their consumers. These businesses are weathering the storm much better than any traditional business. Restaurants who don't have online ordering are hurting right now. Clothing stores with a poor online experience are hurting now. Construction companies without a website are hurting right now. This crisis is an opportunity to build for the future so that your business is fully prepared for the next life altering event. Better late than never, I always say.
Fueling Innovative Ideas
It is said that out of adversity comes opportunity. Thinking digital-first may lead you to unexpected discoveries. Now is the time for businesses to innovate. Take advantage of the situation and prioritize digital experiences over traditional ones.
How Businesses Can Thrive During The Crisis
Just because your customers are in self-quarantine doesn't mean you can't provide them with exceptional services. Below are several potential digital solutions that you can explore.
Connecting with your customers
Most businesses are already utilizing a customer relationship manager (CRM). If you aren't, you are missing out on a fantastic opportunity to connect with your customers. CRMs are platforms that allow you to store and access information about your customers. This information can be used to better understand your customer's needs. If you want to cultivate stronger relationships with your customers, you need to store some basic information about them. For example, if you allow customers to share their birthdays with you, you can reach out to them on their birthday with a promotion. For maximum efficiency, you can connect your CRM to lead generation tools to automate the process. During this crisis, a CRM can be a handy tool to quickly reach out to your current customers, leads, and past customers. Send them a thoughtful email, announce company news, or share resources.
One of the most important steps your business should take during this crisis is establishing proper communication. You will need to provide fast and reliable support to make company announcements or answer customer inquiries. Offering live chat can be an excellent tool to connect your customer support team with your consumers. There are many low-cost live chat tools that you can set up quickly.
If your support team is overwhelmed with the amount of customer inquiries, you may want to consider automating your processes with chatbots. Chatbots use machine learning to comprehend natural language and mimic human conversation. This enables chatbots to provide support for commonly asked questions. A chatbot can help a customer navigate through your website, troubleshoot an issue, or provide product information. Chatbots are cost-effective and have proven to increase customer engagement. The best part is that chatbots are "always-on" serving your customers when they need it most.
Voice assistants have grown in prominence over the last several years. In fact, usage of voice assistants like Google Home, Apple Siri, and Amazon Alexa may increase since most people are spending more time at home. Integrating a voice assistant into your business can improve consumer experiences through greater personalization.
Livechat, chatbots, and voice assistants can field most customer inquiries. However, there are some things that just require human assistance. Remote support can be an extension of your customer services. This allows a technician to have a dialogue with a consumer and intervene when an issue arises. Remote support offers 1-on-1 assistance that is quick, efficient, and far more personal than an email.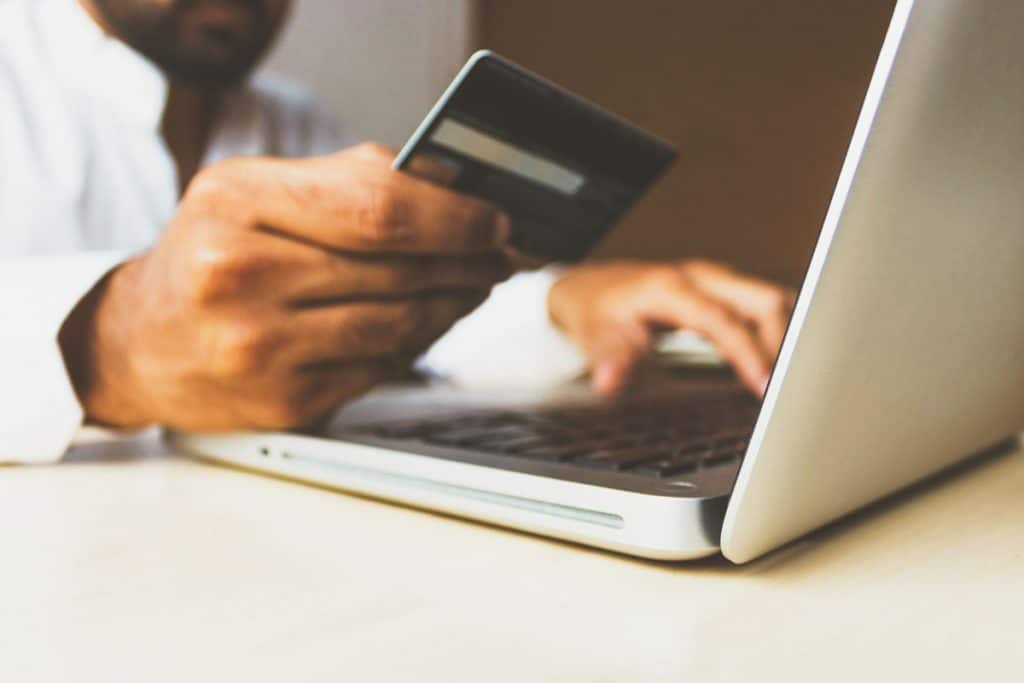 Showing your customers empathy
As difficult as this crisis may be for your business, don't forget that this is also a difficult time for your customers. Focus on initiatives that address customer needs. One way to practice empathy is by providing updates on how the crisis will affect access to products and services. Creating or updating a knowledge base will keep your customers informed and provide them with the support they will need.
If you currently offer subscription-based products or services, why not offer them for free? Microsoft offered a free six-month trial for their project management tool, Microsoft Teams. Microsoft Teams will help new remote teams adjust to managing projects online and provide a means for team collaboration. Popular meditation app, Headspace, is offering its customers free access to their premium service, Headspace Plus, through 2020. By offering free subscriptions, not only do you help your current customers, but you also set a path to earn new ones.
You can take it one step further by providing your customers with resources and tools to alleviate their concerns. Google announced it would provide free distance learning resources to schools and students affected by COVID-19 until July 2020. The decision gives students across the globe an opportunity to continue their education without interruption.
If you don't have a resource to offer, now is the perfect time to create and offer free digital tools that your customers will appreciate.
Improving the customer experience
While some brands are offering discounted products and services, other brands are spending this time improving the customer experience by creating cloud-native web applications and mobile applications. Orange Theory, a popular fitness studio, is facing many logistical issues due to the coronavirus outbreak. How do they manage membership fees when customers can't participate in studio classes? They quickly organized 30-min virtual classes on their website that their customers could participate in. The initiative spread across social media and encouraged others to be more active as well. Building your own customer web portal could be a solution to encourage customer engagement and increase sales.
Many businesses offer customers the ability to pay for products and services through mobile apps. If your business relies heavily on in-store sales, a mobile payment app can encourage customers to shop more. Restaurants can increase online orders through a mobile app. They can offer order tracking or curbside pickup like the Sonic mobile app. Customers might already have a lot on their mind and the last thing they need is to remember another payment to make. By offering them an autopay option and paperless invoicing can reduce unnecessary burden on customers.
One industry that is greatly affected by the outbreak is the real estate industry. Realtors cannot host open houses or meet with homebuyers in-person. Realtors can minimize the decline in buyer interest by offering digital solutions that enable customers to experience properties. Many websites already have property listings. However, a unique way to encourage customer engagement is through 360 home walkthroughs powered by virtual reality. Consumers can virtually tour homes without booking appointments.
Medical professionals are experiencing a similar issue. Psychologists are unable to meet with patients. Primary care physicians are unable to treat their patients. Telehealth solutions can overcome these limitations by providing medical professionals with the means to address patient concerns from a safe distance. These solutions also benefit patients that need timely care and are not within proximity to see a care provider.
Retail and consumer products businesses will no longer get any foot traffic to their stores. They have an inventory to showcase and sell. By creating product catalog apps you can allow customers to browse your inventory from the comfort of their homes. You can also add features similar to the Ikea and Amazon apps where customers can augment products within their environment. Personalized shopping experiences can help customers make quick shopping decisions and reduce product returns.
The best way to determine where to focus your attention is to uncover your customers greatest pain points.
Making your customers self-sufficient
During this crisis, you may not have the means to directly support customers. You might also be short-staffed and overwhelmed in supporting your customers. An alternative solution is to help your customers become self-sufficient. For example, a customer portal can be a common place for customers to access product or service information, view invoices, make payments, contact support, and manage their customer profile. Companies like Sealed Air are even taking a step further by providing their customers digital tools to operate their equipment remotely as well as providing step-by-step instructions for managing packaging processes.
A document management tool could limit the need to store and reference paper resources. Because many businesses are moving to remote teams, access to critical documents such as job orders, sales agreements, product warranties, claims, product specifications, help guides is integral to continued business operations.
Similarly, issue tracking software can help support teams record and follow the progress of internal or external issues. Responding to issues may be difficult outside of the office, but issue tracking software lightens the burden and maintains team transparency across operations.
Warranty management is an important part of an organization's revenue policy. Since coronavirus is causing delays in receiving products and limiting services across industries, many customers may be seeking answers. A warranty management platform will help you manage claim submissions, fraud detection, and product returns. By giving customers access to a warranty management portal, you can help them take control of the situation and alleviate the strain your customer service team may experience during this difficult time.
Supply chains are also affected by the current crisis situation. The delivery timeline for even Amazon Prime is now weeks out. Not knowing when their orders will arrive can make any customer anxious. A delivery tracking app can help customers stay on top of their purchases from the stage of order placement through shipment and delivery. Good examples of delivery tracking apps are the Domino's Mobile App, which allows you to track your pizza delivery in real-time, and the Party Rental delivery tracking mobile app developed by Invonto that tracked party supply orders and deliveries for your events.
A major advantage of making your customers self-sufficient is lowering the number of customer inquiries to your support team. This will make your support teams a lot more efficient and reduce operational expenses.
Turning your customers into brand ambassadors
For many businesses, this is an opportunity to transform one-time customers into avid brand ambassadors. Recently, Starbucks launched a game on their mobile app called, Starland. While Starbucks is only accepting to-go orders during the outbreak, this game allows rewards members to earn great deals that can be used later. Using the app's augmented reality feature, the game displays gold stars that customers must tap to reveal a prize. While Starbucks cannot control what happens to its usually busy in-store traffic, they are taking excellent steps toward rewarding loyal customers that will pay off later.
You can allow your customers to earn points based on their product purchases. You can even offer them rewards for subscribing to autopay or paperless billing. Rewards can be either in the form of credit towards billing, discounts, or free access to additional services.
Where do you go from here?
The coronavirus outbreak is forcing organizations to rethink their digital transformation strategy. It has become a top priority for organizations to retain their existing customers. There are many opportunities for both small and large businesses to keep their customers engaged. Whether you are offering resources, discounts, rewards programs, or new tools, we encourage you to continue to look forward and find ways to improve customer experiences. There is a likelihood that your competition is looking for ways to retain their current customers and win new customers. Many businesses struggle in delivering digital solutions for their customers as they do not know how to create an app or how much does it cost to make an app. Our tech assistance program may be a cost-effective way to deliver right technology solutions to your customers.
At Invonto, we help businesses create custom digital solutions to transform their operations and improve customer experiences. We've helped our clients get through a similar crisis at the time of the 2008 economic meltdown. We can help you get through the current crisis and position you for accelerated growth in the future. Contact us today to schedule a complimentary consultation.