Top Android App Development Agency
Invonto Transforms Enterprises Through State-Of-The-Art Android App Development
Invonto is a leading Android app development company with more than ten years of industry expertise. Invonto has successfully developed native Android applications since 2010. We've worked with several small businesses and Fortune 500 companies including Transamerica, D. R. Horton, America's Got Talent, and Party Rental. Our work has resulted in over 100 successful projects including mobile banking and fintech apps, telehealth apps, logistics apps, field service apps, project management apps, social networking apps, mobile commerce apps, loyalty apps, entertainment apps, and gaming apps. Invonto was recently recognized as one of the most innovative technology organizations in New Jersey. Our proven Android mobile app development process and our commitment to having a 100% US-based development team helps our client companies deliver quality Android applications on time and budget. Invonto's Android app development team is composed of mobile strategists, product managers, senior iOS developers, and UI/UX designers.Our team begins each client engagement by understanding their needs through a comprehensive mobile strategy. We strive to always deliver a cutting-edge Android application that empowers your business to stand out in the marketplace. Android apps developed by Invonto are visually stunning, functional, and user-friendly. Our experienced Android app developers will help you successfully launch quality and scalable Android applications that will exceed your expectations.
Android App Development Strategy
Invonto defines an effective Android app development strategy based on competitor research and business needs. As part of strategy, we create a product roadmap with clearly identified goals. Our strategists look at how your Android application fits into your overall technology infrastructure and mobile development strategy. Our Android developers will evaluate business needs to define a technology solution for your Android mobile app. If your needs are building both Android applications and iOS applications, then our team will create a solution that helps deliver both applications with great efficiency and duplicating efforts. Learn more about the process we follow to create an effective mobile strategy.
Android Application Development Process
Invonto provides end-to-end Android app development services, from initial consultation through app store launch. We provide post-launch support and maintenance services. Every Android app development project starts by gathering functional requirements. We create a product roadmap complete with a detailed milestone-based delivery plan. Our mobile app design team focuses on storyboarding and wireframing your Android app's features emphasizing the importance of the user experience. Invonto's app developers will create the frontend and backend systems ensuring your Android application runs efficiently. Throughout development our application QA testing team tests each feature and the overall performance of your application. With our collaborative and consultative approach, Invonto ensures that you are always involved in the development cycle providing your valuable feedback at every stage.
Android Technologies
Invonto knows the Android ecosystem inside and out. We've been building Android apps since 2010. Our Android app developers have experience creating native Android applications using Java, Kotlin, C++, and C# languages. Our Android app developers have built applications that include photo and video capabilities, GPS tracking, map routing, calendar integration, augmented reality with ARCore, personalization with AI, and bluetooth connectivity.
Android User Experience Design
Our Android app development agency utilizes a design first approach. Our team focuses on building applications that are functional, intuitive, and deliver the best user experience. Our app designers create wireframes and prototype designs following Material Design best practices and UI guidelines. Our team uses various prototyping and design tools including Sketch, Invision, Figma, and Adobe XD. We convert each app feature into storyboards and wireframes to flesh out the user flow. We combine wireframes into a high-end prototype prior to development so that you can get a sense of how the app will function. This minimizes the need for rework and eliminates drastic scope changes that could affect your timeline.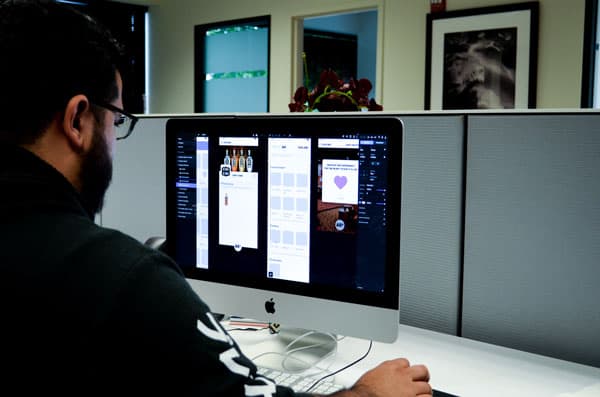 Android Application Development
The Android ecosystem offers an open source environment ideal for education, social networking, and gaming. Android applications are easily customizable, secure, and have a reduced time-to-market. If your business already utilizes other Google products, Android may be ideal for your needs. Developing enterprise Android applications is a long term business strategy and will often require an experienced team with business knowledge and technical skills. This is why companies like DR Horton, YMCA, Party Rental, InterCall, and Gotham Mini Storage rely on Invonto for their Android app development needs.
Android Mobile Application Testing
Invonto offers mobile app testing services to thoroughly validate your Android applications before launch. We test your application's functionality and usability throughout the development process. Android application testing looks for performance issues or security vulnerabilities that may risk the success of your app. We also perform multi-user testing to simulate the end-user experience at various data bandwidths (ie. WiFi and 5G). Invonto's application testing team ensures builds are stable, usable, and secure.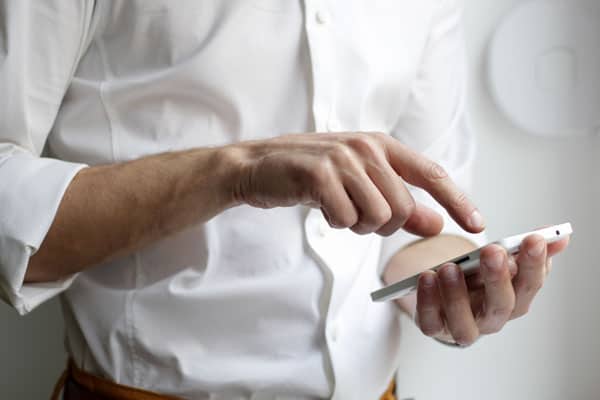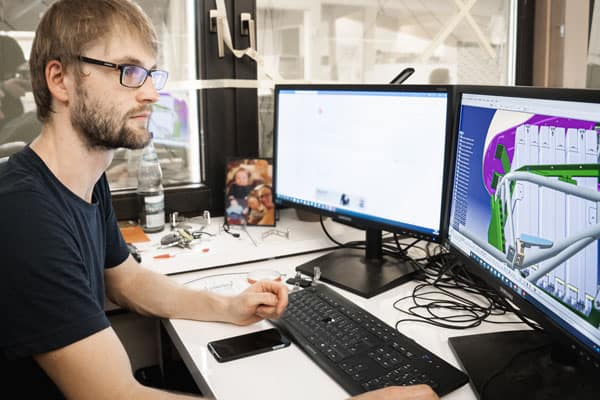 Android R&D and Prototyping
Creating a full-featured Android application takes time and investment. Invonto recommends your business first consider creating a minimum-viable-product (MVP) to test your idea. We offer research and development services for Android applications. R∓D services from our app development agency allow companies to validate app ideas rapidly and at a fraction of cost. This helps companies to test out different concepts before investing heavily into full-featured app development.
Invonto creates transformative Android applications for innovative enterprises across the U.S.
SUCCESS STORIES
We create mobile solutions that transform businesses into modern enterprises
Ready To Get Started?
A Trusted Android App Development Agency
With Invonto as your trusted Android app development partner, you can deliver high quality and innovative Android phone and tablet apps
error:
This content is the intellectual property of Invonto, LLC. Please do not plagiarize.