It is no longer necessary to create content merely for the effort of making content. It's high time they get honest about what content is worth creating and act accordingly.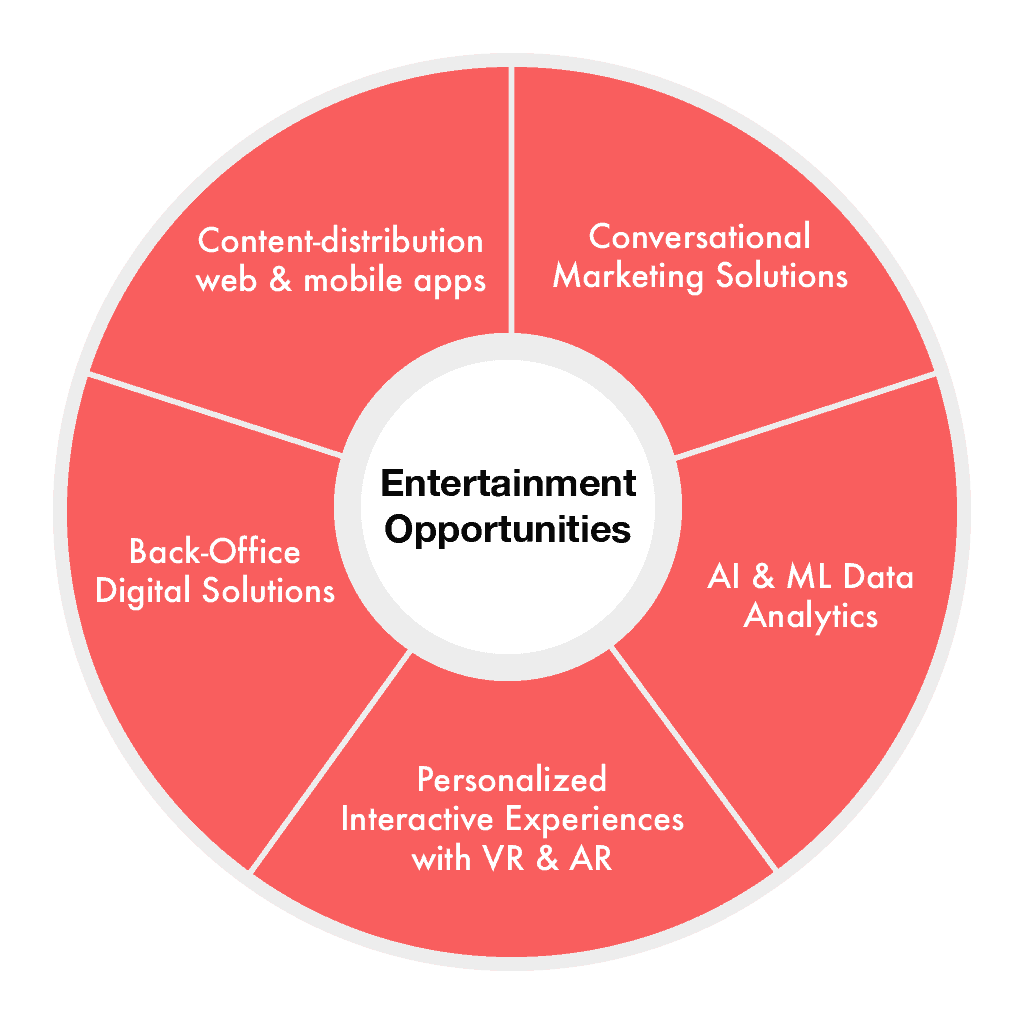 DIGITAL TRANSFORMATION
Adopting Digital Technologies To Engage Your Audience
It is no secret that the majority of media company budgets go toward building content. However, producing content is not enough. In a crowded space, the content produced must be of the highest quality and relevance to your audience. Through personalized web and mobile app experiences, companies can improve audience engagement and build relationships with a loyal fanbase. With the aid of artificial intelligence and machine learning, companies can dive into audience insights and be smarter about digital content they invest in. Virtual reality can help companies deliver more immersive and engaging content to their audience. In addition to smarter investments in content development, companies can work toward improving process efficiencies to reduce the bloated budgets needed to produce content.
Digital adoption is a massive opportunity for companies who leverage the right technologies.
ENTERTAINMENT TECHNOLOGY EXAMPLES
We develop digital experiences that have a lasting impression on your audience.
Invonto develops entertainment technology solutions to "wow" your audience.
About Invonto
We Empower Visionary Leaders in the Evolving World of Technology
Invonto is a digital solutions company based in New Jersey. Founded in 2008, Invonto has grown into becoming a digital transformation partner for some of America's most innovative enterprises including D.R. Horton, Transamerica, Sealed Air, Comcast, Sharp, and Epicor.
PROSPER WITH INVONTO
Businesses have already experienced success through our digital solutions. Are you next?




Ready to get started?
Let's talk about what is next for your business
Your digital transformation journey starts with a free consultation with one of our experts.
error:
This content is the intellectual property of Invonto, LLC. Please do not plagiarize.