"In a few years, the idea of receiving medical treatment exclusively at a doctor's office or hospital will seem quaint."
Harvard Business Review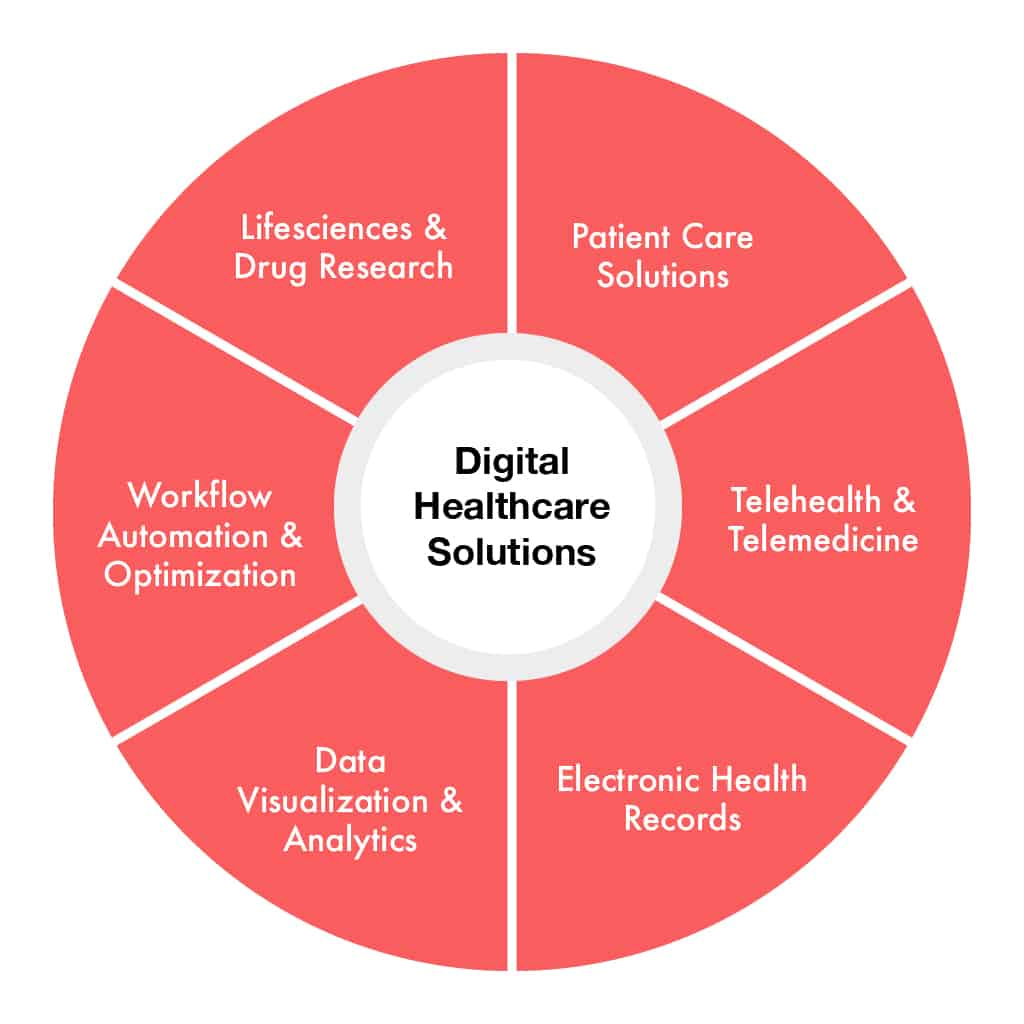 HEALTH INFORMATION TECHNOLOGY
Digital healthcare software solutions promise to improve patient and employee experiences
Pharmaceutical and healthcare organizations can become more deeply integrated in the patient and provider decision-making process by leveraging new digital tools. While providers will continue to see challenges, the vast opportunities ahead cannot be ignored. To be successful in their digital adoption, pharma and healthcare companies will need to integrate digital strategies as part of their overall business strategy. Healthcare software solutions offer immense opportunities for improving patient outcomes, experiences, and care. The way providers and patients interact is changing for the better. The digitization of healthcare means providers can use EHR (electronic health records) to achieve measurable results that improve patient engagement. Artificial intelligence can be utilized to reduce health risks, improve assessments, and establish population health initiatives. Cloud solutions and IoT devices can improve system interoperability. Virtual care will continue to grow, promising to reduce healthcare costs and reach those in need. Health information will be better protected as we take greater strides toward data security.
Digital adoption is a massive opportunity for companies who leverage the right technologies.
HEALTHCARE SOFTWARE SOLUTIONS
We develop custom digital experiences that have a lasting impression on your patients.
Invonto develops custom health information technology solutions to help you achieve your goals.
About Invonto
We Empower Visionary Leaders in the Evolving World of Technology
Invonto is a digital solutions company based in New Jersey. Founded in 2008, Invonto has grown into becoming a digital transformation partner for some of America's most innovative enterprises including D.R. Horton, Transamerica, Sealed Air, Comcast, Sharp, and Epicor.
PROSPER WITH INVONTO
Businesses have already experienced success through our health information technology. Are you next?
Ready to get started?
Let's talk about what is next for your business
Your digital transformation journey starts with a free consultation with one of our experts.
error:
This content is the intellectual property of Invonto, LLC. Please do not plagiarize.