High tech companies must embark on their own digital transformation journey to remain competitive and continue meeting customer demands.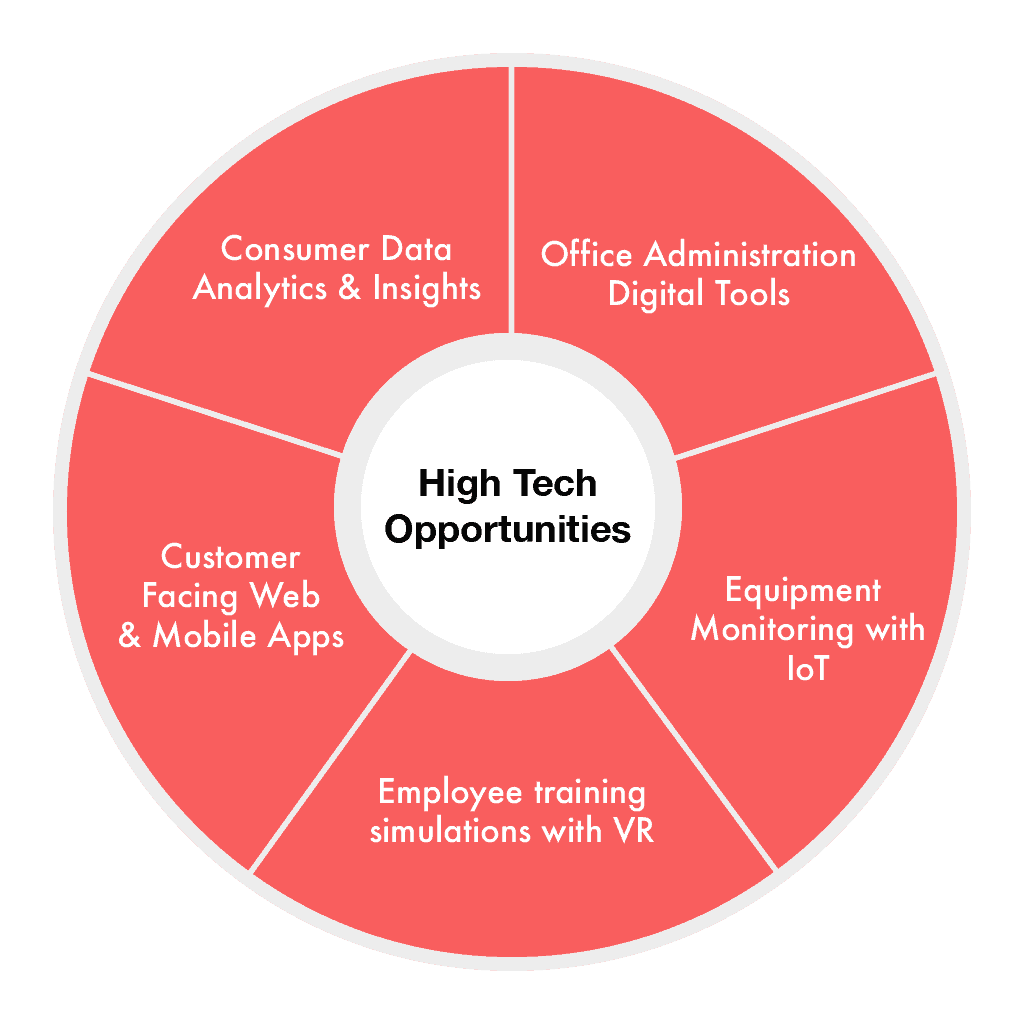 DIGITAL TRANSFORMATION IN HIGH TECH
Guiding Consumer Demand During The Age of Disruption
With more and more businesses interested in digital transformation, it is vital for high tech companies to provide the means for transformation. Not only must high tech companies provide products and services that fulfill the business goal, but they must guarantee continual improvements as business goals evolve. There are several technologies that allow high tech companies to do this including cloud computing, artificial intelligence, internet of things, virtual reality, and augmented reality. By investing in these technologies high tech companies will discover new business models, improve the customer experience, and address growing security concerns across the industry.
Digital adoption is a massive opportunity for companies who leverage the right technologies.
HIGH TECH SOLUTIONS
We develop high tech digital solutions that transform your business
Invonto develops digital products to deliver innovative digital experiences for your clients.
About Invonto
We Empower Visionary Leaders in the Evolving World of Technology
Invonto is a digital solutions company based in New Jersey. Founded in 2008, Invonto has grown into becoming a digital transformation partner for some of America's most innovative enterprises including D.R. Horton, Transamerica, Sealed Air, Comcast, Sharp, and Epicor.
PROSPER WITH INVONTO
Businesses within the high tech industry have already experienced success through our logistics technology solutions. Are you next?




Ready to get started?
Let's talk about what is next for your business
Your digital transformation journey starts with a free consultation with one of our experts.
error:
This content is the intellectual property of Invonto, LLC. Please do not plagiarize.