ABOUT INVONTO
Web Application Development in New York
Invonto is a premiere web application development company based in New York. Since 2008, we've been building innovative web applications for some of America's top businesses including D.R. Horton, Transamerica, Sealed Air, Comcast, Sharp, and Epicor. Our experienced digital product team works with you to build web applications that create a collaborative, flexible, scalable, and connected business environment for your employees and customers. Invonto has been recognized for its innovative web development services by New Jersey Technology Council, Clutch, CIO Magazine, and Carnegie Mellon University.
Digital Strategy & User Experience Design
Our team will capture business goals and functional requirements for your app. The web designers create visual mock-ups based on your application needs. We prioritize the requirements of your minimum-viable-product. We accelerate time to market by building an MVP.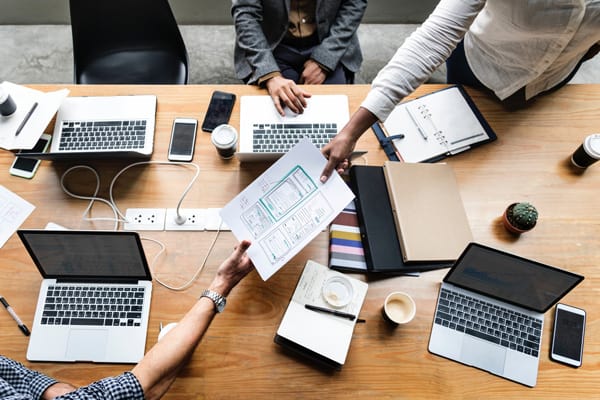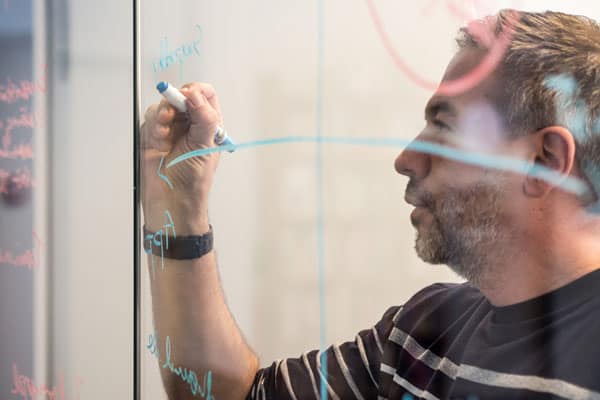 Web Application Architecture
Invonto's software engineering team starts projects with system design and application architecture. We identify a technology stack and choose a framework. The team develops design patterns, a development methodology, and database models. Our team creates scalable, secured, and service-oriented application architecture. We work to build an infrastructure that supports your business needs. 
Enterprise Software Development
Invonto is an experienced enterprise software development company. Since 2008, we have created custom digital solutions for US companies. We build custom web apps that support your digital transformation initiatives. By leveraging modern tech, we build scalable and secure web apps. Our APIs and micro services architecture strive to stand the test of time. Invonto's success stories include several well-known enterprises. We built construction scheduling software for D R Horton. We developed a suite of web applications for Sealed Air. Star-Lo electric transformed their business with our work management application. We built Epicor a custom KPI dashboard application.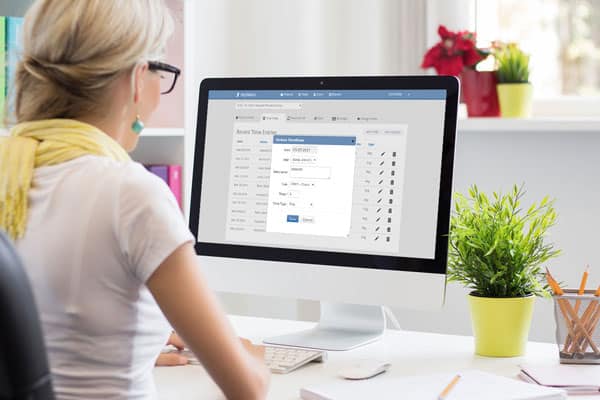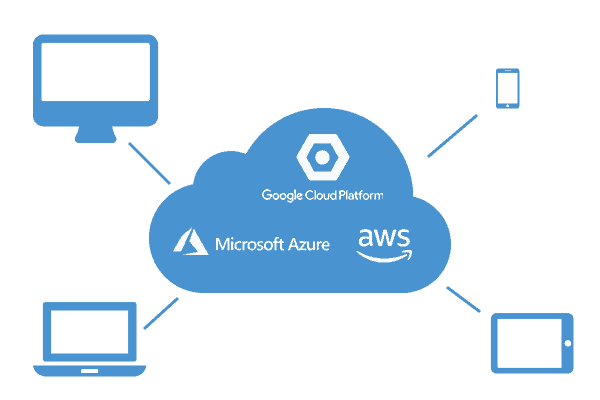 Cloud Application Development
Invonto is an earlier adopter of cloud technologies. We started with Amazon AWS cloud services in 2009. Today we've expanded our cloud support. We now support Amazon AWS, Microsoft Azure, and Google Cloud. We provide several cloud application development to our clients. Invonto develops cloud-based web applications. We migrate on-premise IT to a cloud infrastructure. Invonto has implemented hybrid cloud solutions. We leverage cloud-based APIs to extend a product's capabilities.
Responsive Web UI Design
Mobile devices help businesses connect with employees and customers. More customers rely on mobile to find products and services. Employees need smartphones to access data and communicate with coworkers. Modern mobile devices are so powerful they can optimally run web applications. Invonto builds web applications that fit on desktop, tablets, and smartphones. We leverage UI frameworks like Bootstrap. To improve usability, we customize layouts so users get a native experience across devices. Creating a mobile-friendly web app is a cost-effective solution for businesses. Rather than invest in separate web and native mobile apps, you build one product.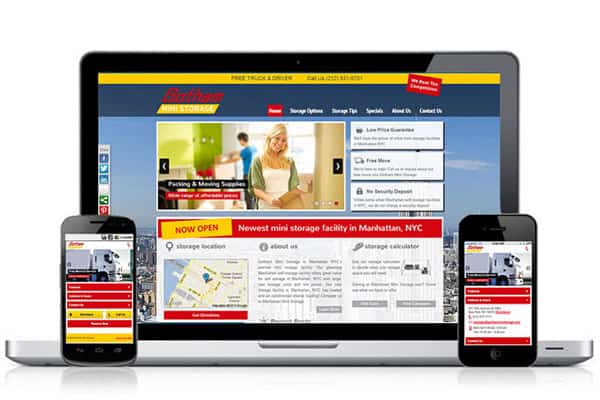 QA Testing
Invonto's software QA testing strives to launch high quality digital products. We ensure your digital products are stable, functional, and secure. QA testing services include manual regression testing, test-driven development, and automated testing. We perform functional testing, usability testing, performance testing, and security testing.
Legacy Web Application Migration
Businesses often replace their legacy applications with new solutions. As industries evolve, so must a company's tech capabilities. Legacy application migration can help you improve workflows and user experiences. Adapting to modern technologies keeps you at the forefront of your industry. At Invonto, we understand that the scope of migrating your legacy applications is not limited to a simple technology upgrade. We work with you to evaluate your current web apps and their limitations. We create solutions that support your current business needs. Our team provides scalable solutions that can support you as your business grows. Migrating an application doesn't mean you have to start fresh. We save your data from the legacy system and move it to the new system. Your business can continue to benefit from historical data.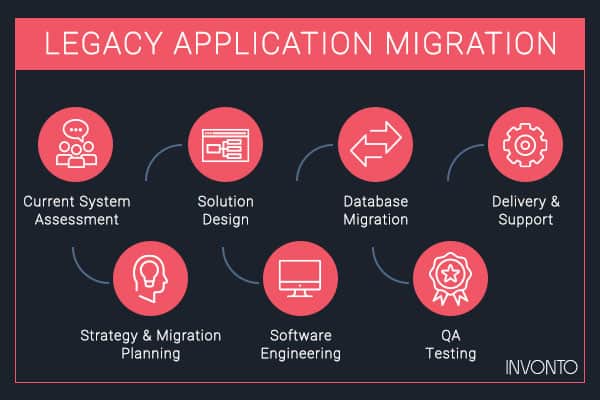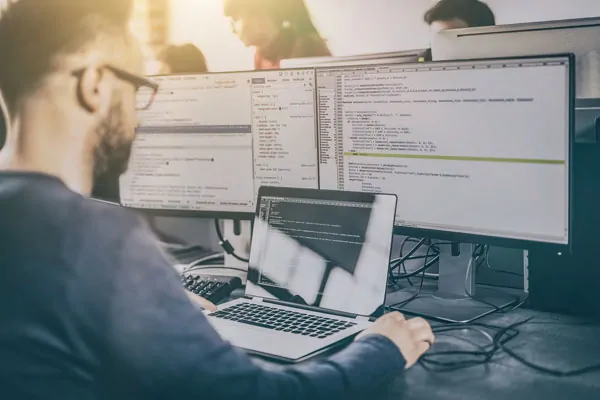 Application Maintenance & Support
Ongoing support & maintenance of your applications will substantially increase its lifespan. Software maintenance can include changes based on user feedback, evolving business requirements, and technology advancements. We offer continuous support and maintenance for your web applications. Our support team supports your web app with the latest tech and keeps it bug-free.
R&D and Prototyping
Web app development can transform many of your business processes. However, building full-featured applications takes time and investment. At Invonto, we offer Research & Development (R&D) services to the companies looking to experiment and create prototypes with the simpler use cases. Developing an MVP before investing in a complete solution helps test out the viability of the technology and lowers the risk.
Get Started
Hire New York's Top Web Application Development Company
SUCCESS STORIES
We Build Web Applications That Fuel Digital Growth For Our New York Area Business Partners
Ready To Get Started?
Let's talk about your web development needs.
Your next successful web application starts with a free consultation with one of our web development experts.
error:
This content is the intellectual property of Invonto, LLC. Please do not plagiarize.